10 Best Places To Visit In Austin
The Top 10 BEST Places to Visit in Austin, Texas, are State Capitol, Ladybird Lake, Lady Bird Johnson Wildflower Center, Barton Springs Pool, Mount Bonnell, LBJ Presidential Library, Bullock Texas State History Museum, Congress Avenue Bridge Bat Watching, South Congress Avenue and Zilker Metropolitan Park.
Tourist Attractions In Austin
Austin is the capital city of the US State, Texas!  Austin is named for Stephen F. Austin. Austin is surrounded by hills. It is a land of rivers, lakes, parks, shops, eateries, and many more recreational aspects. Are you a tourist visiting Austin or are you a new resident to this beautiful city? Come on! This article is for you! Let us know about the major places to visit in Austin, Texas that are worth visiting in this blog! 
1. Texas State Capitol
The Texas State Capitol is the seat of government of Texas, located in Austin, Texas. It contains the offices and chambers of the Governor of Texas and other legislative members. It was constructed between 1882 to 1885. You will really be stunned to view the realistic portraits of all the past presidents of the Republic of Texas and governors of the State of Texas in the central rotunda, which is a whispering gallery. You will enjoy visiting the Texas Confederate Museum in the General Land Office Building!
2. Ladybird Lake 
Lady Bird Lake, also known as the Town Lake, is a man-made reservoir created on the Colorado River in Austin in 1960. It is used for recreation and flood control. It is named in honor of former First Lady of the US, Lady Bird Johnson. The Hike and Bike Trail for about 10 miles in this area is the most interesting part of the visit to this lake. You can either take a dip at Barton Springs or Deep Eddy Pool which are at the edges of Lady Bird Lake.
3. Lady Bird Johnson Wildflower Center
This botanical garden is located at the University of Texas at Austin. This garden has about 900 species of native Texas plants spread on 284 acres of land and is located 10 miles southwest of downtown Austin, Texas. You are sure to enjoy the long walking trails, educational exhibits, biannual sales of native plants, cafe and a gift store in this campus!
4. Barton Springs Pool
Barton Springs Pool lies inside Zilker Park's 358 acres. It is formed from the underground springs and has water at a temperature of 68-70 degrees, suitable for swimming at any time of the year! The Spring shelters the endangered Barton Springs Salamander. You can swim in the pool and then relax in the lounge near the pool. You can also visit "Splash!," an educational exhibit of history and biology of Barton Springs!
5. Mount Bonnell
Mount Bonnell, also named as Covert Park, is situated alongside Lake Austin. You can enjoy a top view of Austin city, Lake Austin, and the hills around it. The hiking path is just a 0.3 miles path. Hikers can either choose to take up the short trail section up and back or the trail around and down. Be cautious to avoid "unauthorized" trials!
6. LBJ Presidential Library
This library is the most resourceful one as it gives complete information about America's 36th President, Lyndon Johnson. It depicts the political and personal lives of Lyndon and Lady Bird Johnson. Viewers can understand President Johnson's experience regarding facing critical issues such as education, civil rights, environment, health care, and arts. You can also pick up a telephone and hear audio recordings of Johnson!
7. Bullock Texas State History Museum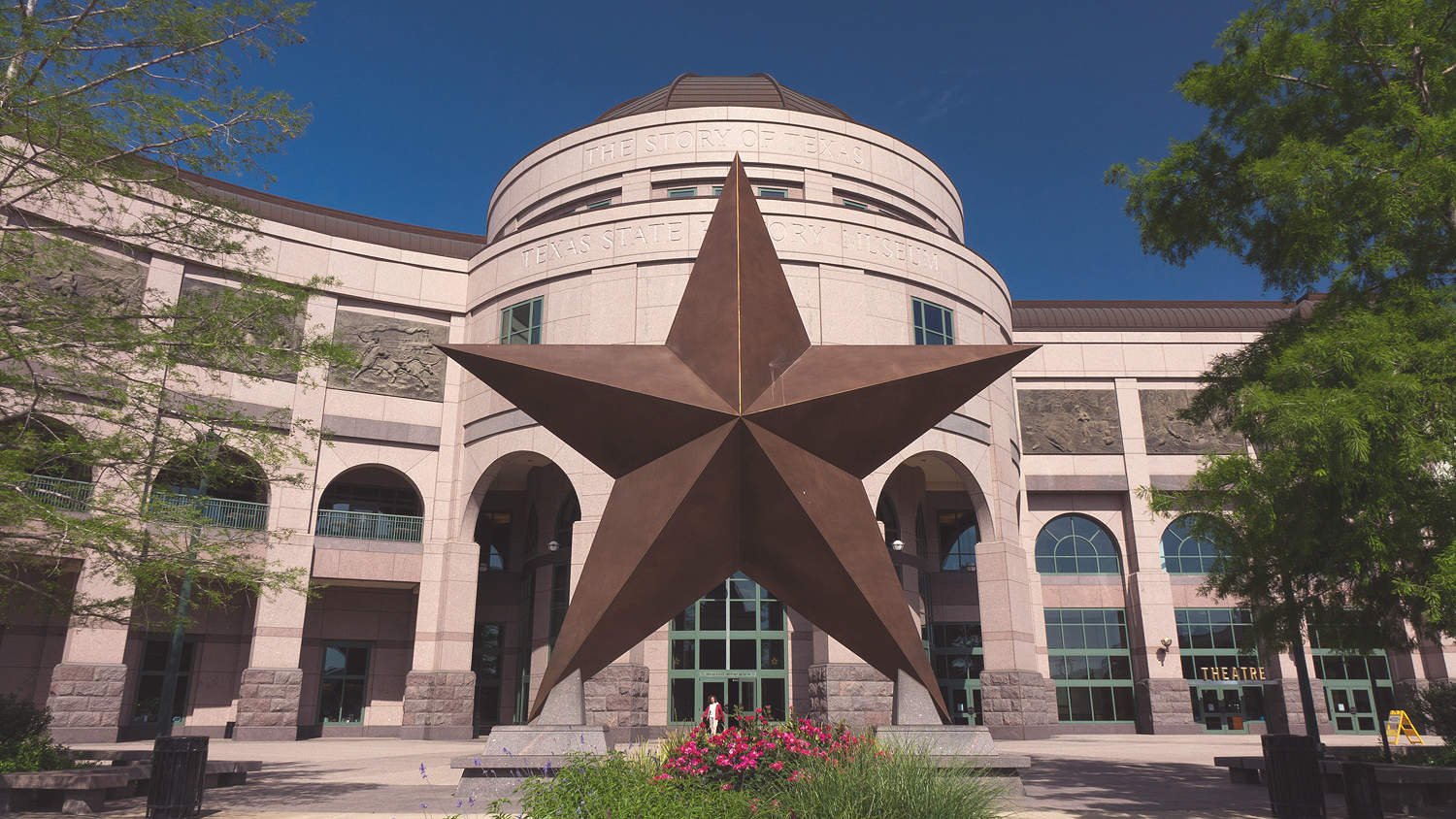 The Bullock Texas State History Museum is also known as the Bob Bullock Texas State History Museum or Bullock Museum. It tells the story of Texas with 3 floors. There are interactive exhibits and special effect shows. There is also an IMAX Theater. You need advance tickets to visit this place.
8. Congress Avenue Bridge Bat Watching
Austin is famous for the appearance of the Mexican Free-Tailed bats at sunset. They appear at the Congress Avenue Bridge 30-60 minutes before sunset. These nocturnal animals handle bug mitigation of the city and also give you a spectacular experience! You can view the bats from two important locations. First is by standing on the bridge on the southeast corner. Second is from Lady Bird Lake. 
9. South Congress Avenue
South Congress Avenue in Austin, Texas, United States is a shopping and cultural district known for its many eclectic small retailers, restaurants, music and art venues and food trucks.  This is one of the best places to visit in Austin at night and reaching there by evening is the best option. This is situated at the South of Lady Bird Lake. You can enjoy hanging out with your dear ones and enjoy eating and shopping! The long stroll will make you more energetic.
10. Zilker Metropolitan Park
Zilker Metropolitan Park is a recreational area at the right side of Lady Bird Lake in South Austin, Texas. It covers an area of  350 acres. It was donated by Andrew Jackson Zilker to the city in 1917. The park delights you with picnic facilities, a disc golf course, playground, bike/canoe rentals. It serves as a venue for Austin City Limits Music Festival and the Zilker Park Kite Festival.
We are sure that we have aroused your desire to visit Austin by providing information about the places to visit in this destination.  Plan your visit today to Austin, Texas!